The last thing your English professor wants to read is a poorly written essay. That doesn't refer to a composition's content alone; it could also apply to its grammar and spelling structure. Mistakes in these areas can be easy to overlook when you lack writing experience.
Thankfully, online tools like ProWritingAid, Grammarly, LanguageTool, and Ginger Online can help spot possible errors in your content. Let's find out more about these grammar checkers and their key features.
Top Online Grammar Checkers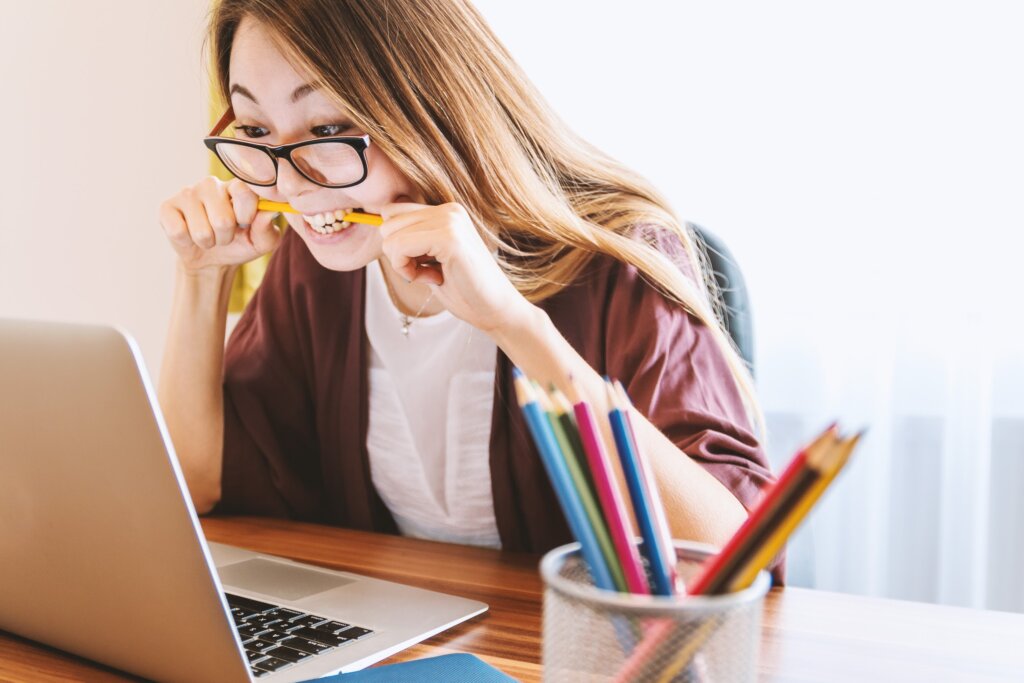 From prose-specific errors and style and tone inconsistencies to POV issues and passive voice usage, there's a slew of possible mistakes the best grammar tools online can detect.
1. ProWritingAid
This online editing toolkit not only spotlights grammar, spelling, and punctuation errors as you write them; it also provides suggestions for optimal word choice. These are all included in the 20 plus detailed reports it offers to help enhance all aspects of writing.
This tool works as an add-on to the Chrome browser and can also be integrated with Gmail, Google Docs, and WordPress. Most writers find its word and style suggestions fitting to their content.
The tool goes the extra mile for users with its anti-distraction mode. This turns off real-time highlighting of content, which lets you focus on writing without getting dinged for possible corrections.
2. LanguageTool
One thing that makes LanguageTool unique is the fact that it's operated by open-source software. Its layout is clean and super-easy to use, which is excellent for first-time users of editing tools. It can also be used offline, which typically isn't a feature of most online grammar toolkits.
Plus, you can count on its grammar, spelling, and punctuation checkers to work for languages like Dutch, Persian, Japanese, French, and more. Should you need help with the software, there's a forum online that provides customer support and other kinds of useful content.
3. Outwrite
Outwrite is an AI tool for checking grammar and plagiarized content. With its advanced rephrasing, spelling, and style suggestions, it can transform mediocre writing into high-quality prose.
It doesn't come in a desktop application version, but you can use it as a web app. It can also be used as an add-on for Microsoft Word, Chrome, and Google Docs.
The tool stands out for its excellent suggestions on brevity, use of the active voice, and helpful use of redundancy. While other tools will outright classify repetition as erroneous, this toolkit recognizes that its minimal use can be essential to content.
4. Grammarly
When it comes to detecting prose-specific technical errors, Grammarly is one of the best in the business. That's because it is easily accessible and has one of the most complete free versions available.
Beyond detecting grammar and spelling errors, it also checks for misused words and run-on sentences. It then provides recommendations for each type of mistake in real-time. Grammarly can be personalized to include your own vocabulary. You can even set it to provide corrections based on your preferred English dialect.
If there is one drawback to Grammarly, it's that it doesn't consider the context when spotting errors. Even if the context suggests you were deliberate in your word or phrase choice, the software's program might still consider it a possible mistake. While this shouldn't be too much of an issue when editing 500-word essays, it could be troublesome for proofreading lengthier content.
5. WhiteSmoke
Here's another online tool adept at checking and correcting grammar, spelling, punctuation, word choice, and style errors. It can translate text to over 50 different languages and provide error explanations and video tutorials for using the software.
WhiteSmoke can be integrated into almost any device, including your Android and iOS phones and Windows and Mac computers. You can also use it as an add-on to Chrome, Firefox, Opera, and Safari browsers.
7. Ginger Online
If you are looking for a grammar and spell checker that helps speed up your writing, Ginger Online could be just that. It checks for grammar, spelling, and punctuation on the spot, allowing you to correct possible mistakes instantly.
What makes this tool better than most is its ability to completely overhaul your work. Should you decide that your essay requires an entirely different approach, you may take advantage of this toolkit's host of additional features. It has everything from a sentence rephraser and translator to a text reader and personal trainer feature.
What this tool doesn't have, however, is a plagiarism checker. The reporting also isn't as detailed as its competitors. This toolkit works with most web browsers and web applications. It is also compatible with both Mac and iOS operating systems.
Checking Your Essay's Grammar Is Easy
There's never been a better time to become an editor (or a student, for that matter). With the above-mentioned tools at your disposal, not only can you find and correct the possible mistakes in your grammar instantly, but you can also efficiently address the other aspects of writing you fall short in. This can lead to an improvement in the level of your writing skills as a whole.