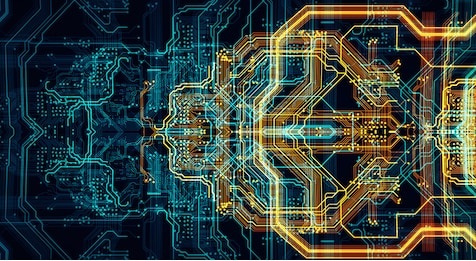 When it comes to PCBs and how they can best be designed– there are many software packages at your hands to help make this happen. This is a growing market and getting the design wrong from the beginning can have terrible consequences.  Hence why the reliability on the software package to help the designers give the best error proofed free output is key.  There are many different software solutions available so it is important you do your research to ensure that the latest and greatest features are incorporated.
What are PCBs?
For those of you that are asking"what is a printed circuit board?", the answer is pretty simple.  PCBs are small electrical circuits that have components within a mechanical structure.  As technology advances every year, the criticality of designing these right with the correct level of intelligence is becoming a difficult challenge for the design team accountable.
Error proofing incorporation
A risk of designing a PCB is that you get it wrong and when the part goes to manufacture, for some reason it doesn't work or is faulty.  Rather than this being the result of poor manufacture, the root cause could actually be a poor design.  As a result of this, anything that software packages can do to help prevent poor designs being released is clearly a strong positive action.  One of the things that the newest versions of software packages such as Altium have is an option to run a simulation.  Sounds simple but it is really effective.  This can be run not only at a component level but also at an assembly level and will immediately highlight any malfunctions that are likely to occur.  Something to bear in mind though is that it will check for the mechanics of the PCB working but what it won't do is highlight issues such as reduction in life span or material rusting etc.  As such, when a PCB passes through simulation, it is a good indicator but not 100% full proof.
Improved Viewing
There are many different ways that designers like to view their work, however, typically you will find that they prefer to draw in 2D and then maybe assemble in 3D.  You can see that on the latest versions of Altium you can do just that very easily.  How times have changed from years ago when the options were limited.  One of the main advantages of this is that you can then look to make changes of your sub assembly parts when you bring them together as an assembly and see any blind spots that you would not have seen in 2D mode.
Innovative Integration
With there being so many different design software packages on the market, some people may use multiple ones depending on what it is they are looking to do.  Altium boasts to be an all in one package and caters for almost everyone however if you need to then integrate with other software types, this can be done easily with most other packages.  This relatively simple but effective solution is one that is welcomed by the designers to alleviate re-designing items that were made on a different software.