We all need some form of entertainment to relax our minds after a long and stressful day of work or week. And luckily, we have the Amazon Firestick to cater for that.
Over the years, the Amazon Firestick has gained popularity as one of the best streaming devices worldwide. It provides access to the latest movies, TV shows, music videos, and even live TV. For that to happen, the device comes with the Amazon App Store, which allows you to download and install hundreds of firestick apps based on your tastes and preferences. The process is outright easy and takes just a few minutes.
But sometimes, the Amazon App Store may not feature some of the best firestick apps you might want to have. In that case, you have the option to download third-party applications to enhance your entertainment. That is the best part about the device. With it, you can have it all; you do not have to compromise.
There is one challenge, however. There are so many firestick applications, and their features and functions vary accordingly. While some of these apps are great, some others are just there for beauty and have nothing unique to offer. So not all applications you find are worth downloading.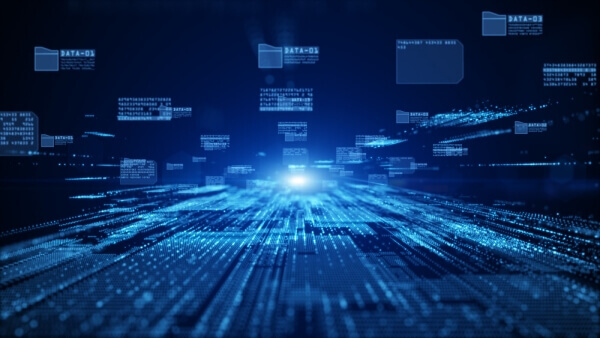 The question is: how will you know what to pick and what to leave out?
In this article, we will tell you how. Also, we'll do you one better by providing you with a list of the best and the latest firestick apps to download.
Let's dive right into it!
Factors to Consider When Choosing Firestick Apps
When choosing firestick apps to install, there are several factors you need to consider.
The first and the most important is the value of entertainment. Your ideal app should give you more of what you want.
Once you get that, the next thing you should think about is the streaming quality and speed.
In short, the app you choose should provide your favorite content at high speeds and video quality.
Also, how fast does the application update its streaming content? That is another question you need to ask yourself. Ideally, opt for an app with the most updated videos.
Before You Begin………, Protect Yourself
While firestick apps are great for your entertainment, using them is not without risks. Especially the third-party solutions.
First, some of these apps are insecure.
Secondly, there is a high chance that your ISP (Internet Service Provider) or even your government may track your streaming activities. The information gathered can land you in a lot of legal trouble. It is advisable that you use a VPN (Virtual Private Network) to secure your firestick and prevent that from happening.
There are so many types of VPN. Choose the one that works best for you.
Best Firestick Apps in 2021
If you are searching for the best firestick apps to install, here is a list you might want to consider.
Kodi is the first and the best firestick application in the market. It follows then, that it is also the most favorite app among firestick users.
So why do people love Kodi?
It has a simple but elegant UI (User Interface)
It provides unlimited movie options across all genres
It is an open-source application
Allows you the option to record your favorite shows
Allows you to share screenshots and photos of your running screen
It has no subscription charges
To stream your content, I.e., movies, TV shows, music, or even games, you will only need to install an addon plugin.
Who doesn't know Netflix? Hardly anyone, I believe. It is undoubtedly one of the top most used platforms for streaming movies and TV series. It is also one of the first services to introduce video streaming.
Netflix is a paid service; despite that, it is still one of the best streaming networks with a huge fan base globally.
One of the reasons why most people love Netflix is its fresh content. There is always something new to watch. With it, you can never get bored. For those who love "classics," the network provides access to lots of old movies and series for its loyal fans.
Apart from that,
Netflix is well organized; it divides its content into different categories such as movies, series, news, favorite videos. That makes it easy to locate the video content you want to watch
It provides regional content based on your location
It supports High-definition
It allows you to use your account on several devices, but there is a limit
It supports subtitles and other audio options
If you are searching for an easier way to stream your favorite music, movies, TV series, and more, try Stremio. It is one of the best and most reliable streaming services.
Like Kodi, Stremio is compatible with most devices, but there is a slight difference.
To begin with, Stremio is more user-friendly. Once you install it, you can start using it almost immediately.
Stremio supports online addons installation and does not store your installation data locally. That means you can access it on any Stremio device as long you sign in with your account. It also means you can install as many addons as you want, and you do not have to worry about less space on storage on your device.
Stremio supports all kinds of addons, both official and third-party. The addons are easy to locate and install.
Stremio also supports both subscriptions, free and paid.
BBC iPlayer is yet another reliable firestick app you might want to install on your device. The service works more like Netflix, only that it is UK-based.
With BBC iPlayer, you can stream all sorts of content including documentaries, movies, series, sports, news, and so much more. The best part is that you do not have to pay a shilling.
Unfortunately, BBC iPlayer is only for UK users. But there is a way to unblock it and stream anywhere in the world.
Conclusion
There are more than enough firestick apps you can choose from for your entertainment. These are just a few of them. They, however, can provide a good starting point when searching for the best ways to boost your entertainment experience.