In today's digital era, having an attractive and optimized website is very crucial for every business. From researching the quality and price of the product to making the final purchase, the majority of customers depend on the information available on the internet. Thus, it is important for your brand's offline presence to be supported by an attractive and informative website. However, it is not as easy as it sounds.
In order to stay at the top, your website needs to have a solid design, seamless user experience, and SEO-optimized content. Furthermore, you will also have to keep a close watch on the changing digital marketing trends and adjust your initiatives accordingly. In some cases, you may even have to do website redesigning in order to ensure that your site incorporates all the essential components of a higher search engine ranking.
Sounds stressful, isn't it? We know it does, which is why we have created this comprehensive guide. In this guide, we will be covering all the crucial aspects of website redesigning, from meaning to important tips.
Interested to know more? Then keep reading on.
What is website redesign?
As the name suggests, website redesign means pulling down your existing website and designing it again with an intention to gain better results. It is a complex, step-by-step procedure of upgrading content, optimizing navigation, and revising layouts to completely revamp your website. It also involves modifying back-end features that may affect the website's functionality.
The most common objective behind redesigning a website is to improve its performance or boost conversion rates. However, it may also be undertaken as a part of the brand revamping strategy. Depending on these objectives, the extent of redesigning may also differ from case to case.
For better understanding, you can think of your website as a car. Here, the engine and similar mechanical parts are its back-end features, whereas parts like tires, paint, etc are its front-end aspects. Now, if you want to improve your car's performance, you will mainly focus on enhancing the power of its engine. On the other hand, if you want to change its look completely, you will get it repainted too. The same is the case with websites. Every step should be taken in alignment with your redesigning objective.
Thus, every brand should clearly identify its purpose behind redesigning its websites and then create a strategy that offers the best way to fulfill that purpose.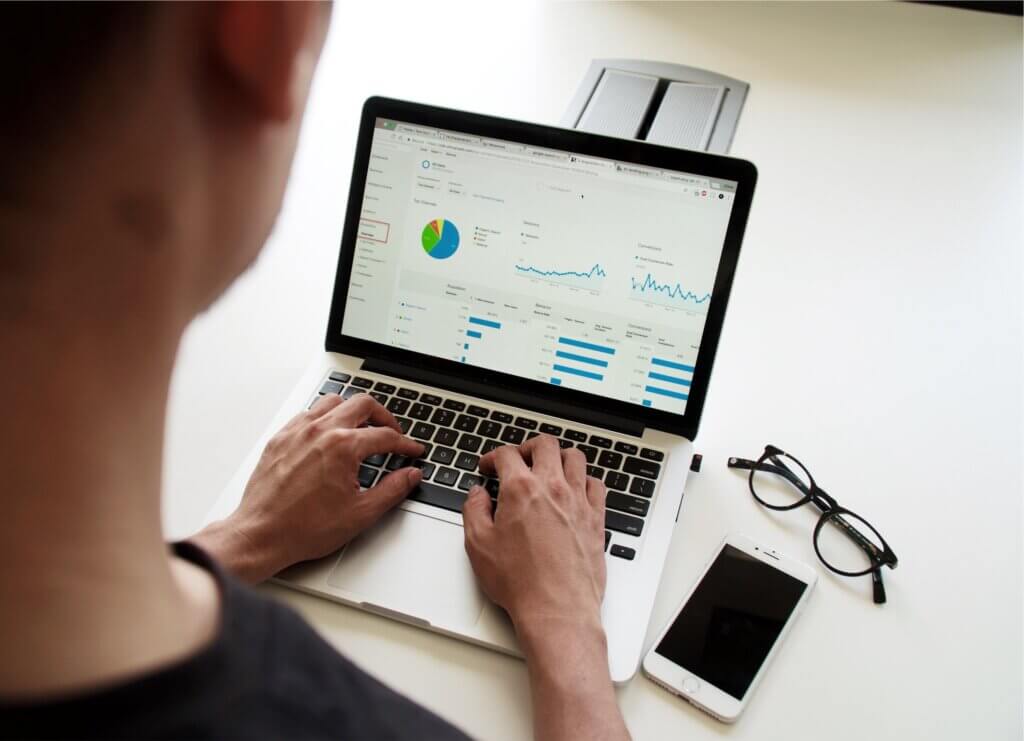 What are the common reasons to redesign your website?
As already discussed above, the most common reason to redesign a website is to boost its performance and conversion rates. However, there can be many other reasons for a brand to go for website redesigning. Here are a few of them:
   

You are rebranding
If you are planning to rebrand yourself, then it's pretty obvious that you will have to redesign your website as well. It is important to ensure that your website is consistent with your brand's overall image. However, the extent of redesigning can be as minimal as changing the logo of the brand or as grand as complete website overhauling.
   

You want to make your website responsive
As per certain reports, 54.8% of global website traffic in the first quarter of 2021 was generated by mobile devices. This clearly indicates that in order to deliver a quality user experience, website designs need to be responsive to all kinds of devices that are currently available to users.
Thus, brands that don't already have a responsive website, should immediately redesign it. This is important to deliver a great user experience as well as secure a higher rank in search engine results.
   

You are launching a new product vertical
If you are planning to expand your business and launch a new product or service, it should be reflected in your website as well. Otherwise, you will fail to create awareness and your customers will keep choosing your competitors. By redesigning your website, you can update your list of offerings and keep your customers fully updated.
   

You want to update your website design
The digital marketplace is characterized by fast-paced changes. What's in today may be out by tomorrow morning. The same is true for website designs. Thus, with time, your website will inevitably become outdated. It might lack certain latest functionalities, have a theme that is no longer appealing to customers, or some other similar issue. In such a case, website redesigning becomes unavoidable.
   

You want to make your website more secure
While technological innovations have made our lives easier, they have also created new threats. Hackers have now become more powerful than ever. This has made cybersecurity a major issue for most online businesses. Fortunately, experts are continuously working on making the internet safe and developing newer and better security measures.
Thus, brands should keep a check on the cyber security updates and redesign their websites to incorporate those updates as and when needed.
What are some tips to create a successful website redesign strategy?
A website redesign can help businesses attract a larger number of customers and enhance conversion rates. It is also an important step in the rebranding or repositioning strategy of brands. Updating the design of their website to align with their marketing goals, allows brands to deliver a clear and consistent message to customers. 
However, these benefits can only be enjoyed if your website redesign strategy is sound and in line with your objectives. Since your website is the most effective digital marketing tool, there is a lot that can go wrong if this strategy fails. Thus, here are a few tips that you should always keep in mind while planning a website redesign:
   

Clarify your goals and objectives behind redesigning
As we already mentioned above, there can be many different reasons for a brand to redesign its website. Thus, the first step towards developing a strategy should be to identify the specific objectives that you want to achieve by redesigning your website. You should state them in clear terms and share them with every person involved in the process. This will ensure that your entire team is on the same page. It reduces the chances of the project losing its track. Plus, it provides you with complete clarity regarding the direction in which your efforts need to be directed.
   

Understand your target audience
It's needless to say that your website is entirely dedicated to customers. In fact, the main purpose of redesigning a website is to make it more appealing and engaging for customers. Thus, your redesign strategy should also have the needs and preferences of your target audience at its core. The final outcome should translate to your customers that this website was specifically built for them.
Having a clear understanding of your target audience will also give you a hint of all the elements that you should and should not include in your new design.
   

Analyse the existing metrics
The fact that you are planning to redesign your website simply means that your existing design failed to do the needful. So, instead of scrapping it and working on the new design from scratch, you should first thoroughly analyze its metrics. Going through the conversion rate, page load speed, keyword ranking, and other important metrics of your existing website will give you detailed insights about what actually went wrong.
You can then use this information to ensure that your new website design does not have similar flaws. It might also give you new ideas to further improve the areas where you already excel at.
   

Keep it responsive
The importance of a responsive website design cannot be highlighted enough. Your website should be optimized not only for mobile phones but also for all other types of devices that customers generally use, such as tablets, laptops, etc. It is important to offer a seamless experience to your visitors. Additionally, search engines, too, factor responsive design while offering their rankings to different websites.
   

Keep your message consistent
Lastly, always maintain consistency in the message that you want to deliver to your customers. This is especially important for businesses that are opting for rebranding. Your redesigned website should align with your rebranding initiatives. There should be clarity in who you are, what you offer and how is it supposed to benefit your customers.
The content you post on your website also plays a crucial role in this. It should resonate with the story that your brand is trying to tell customers. Thus, it should be simple, precise, and comprehensible.
Conclusion
Website redesign is a complex but exciting journey for any business. Things might seem a little daunting at the beginning but as the outlines for the new design unravel, they become much more clear. With the above-mentioned tips in mind, the process can become even simpler. Thus, we hope that you find this information useful and embark on your website redesigning journey with complete confidence.