Thinking of traveling by car? Planning a road trip? Traveling by road is a great option when the trip is done in a group or if the distance to the destination allows it. Traveling is always a pleasure, but we must know how to travel safely on the road. Check out this 9 tips for road trip.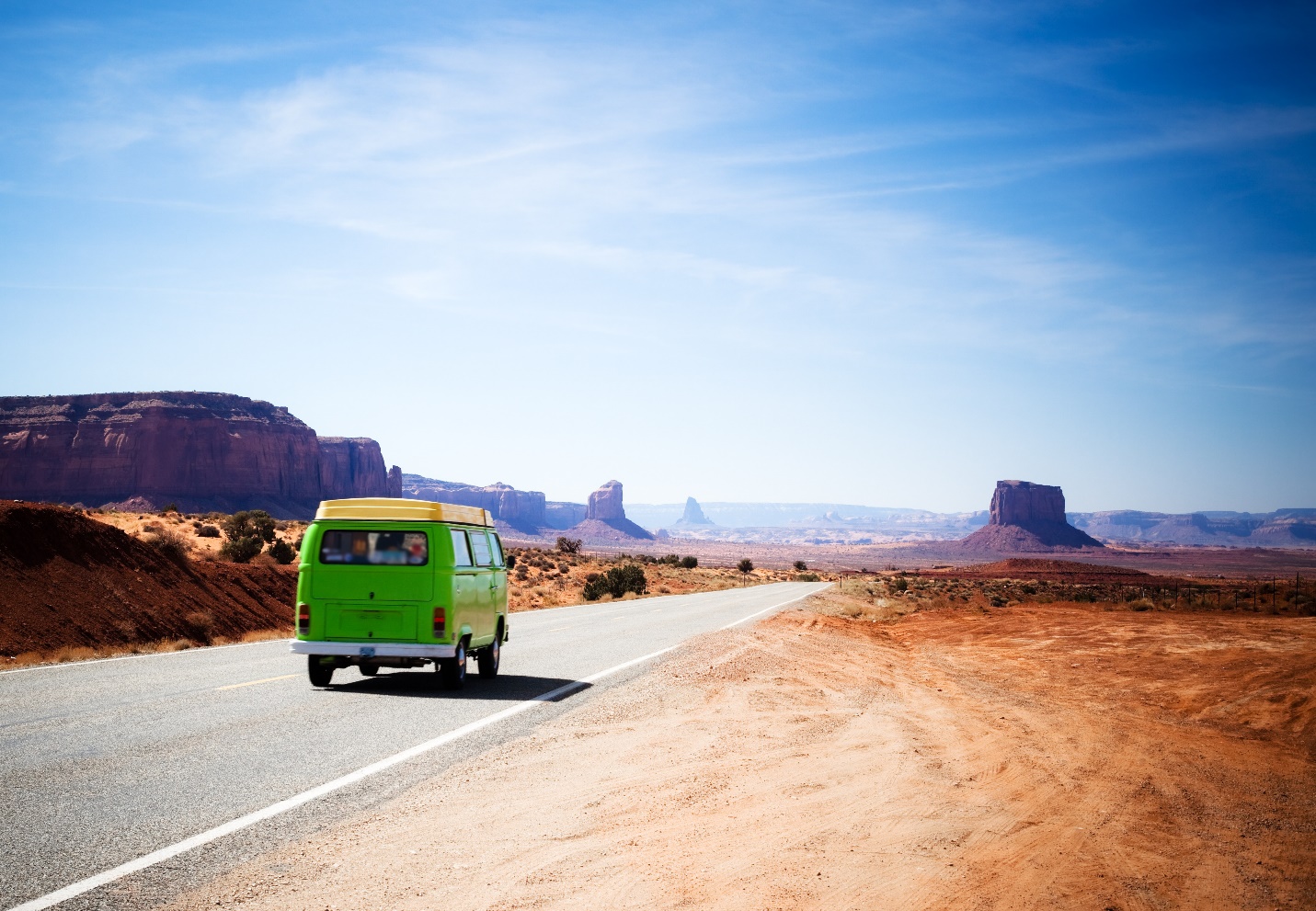 Organize the trip in advance
Organize the trip in advance, so that you can evaluate the best route, anticipate the stops, know the location of the service stations. If you are going to use GPS, update the maps before going on the road. Or you can take a map. It will always be good to take a map with us, this is a great tip for road trip so as not to get lost and be able to reach our destination as you have planned. Prepare all the gear you may need. If you are traveling with your kids or elderly parents, keep tracking them with a personal GPS tracker.
Perhaps the most important of all. In order to travel safely on the road you must do a preventive maintenance of the vehicle, evaluate the mechanical part, take your Drivers Permit Test if not done yet, safety devices and also check that the emergency kit is complete and in good condition. For your safety and that of those who go with you, take your car to a general check-up with your trusted mechanic and make sure it is in perfect condition. Lift your bags, close the doors, turn on the stereo and step on the accelerator. Also make sure before traveling by road check the levels of oil, water and liquids. You'd better install a car tracking device to your car, then you can get help from the tracking device when you find yourself stuck in an unknown road.
Driving for several hours in itself implies physical wear. Traveling on the road at night not only represents a greater effort for your eyesight but also increases the risks, since you have less visibility of the road. Also, if you don't get enough rest, you can fall asleep while driving. Rest well before the trip. It is essential that one day before traveling by road, the person who will drive sleeps 8 hours for his body to rest. Also if it is a very long trip, it is advisable to stay to rest in a hotel when it is going to get dark.
ALWAYS wear your seat belt. Make sure that your whole family always uses the seat belt, this advice for road travel is one of the most important, since it is proven that when using the belt the risk of dying in a crash is reduced.
Have your current insurance policy
Going on the road without a valid insurance policy is not a great idea. Insurance makes all the difference in case you need to solve any mishap. In addition, it can help you save unforeseen expenses.
Find out in advance what is the total cost of arriving at your destination by car. For this, take into account the price and number of booths and the amount of gasoline you need to arrive. Use a road trip quote from the many available online.
After all, you will be for one or several hours doing a monotonous activity that requires your maximum concentration. You can make a list of songs to travel on the road in online music services. If you have someone with you, keep the good atmosphere including everyone's taste in the playlist.
It is a fact that our brain needs certain breaks and variations in stimuli to better perform any task. Even if you don't stop to eat, park 5 minutes at a stop, stretch, drink water or go to the bathroom.
Especially on trips of more than two hours, it is a good idea to bring something you can easily eat. It doesn't have to be junk food, you can prepare a sandwich, vegetables or fruits in time.