Recording your Android screen is not as difficult as before. However, searching for the right app for screen recording is still a daunting task. Whether you want to record tutorials or gameplay, there are some amazing recorders for your Android device. More importantly, there is no need for root access for your Android device to get the best screen recorder app. With that being said, here are the Best Screen Recording Apps Without Root Android 2023.
All these screen recorder only records sound in 192kbps. And none is capable of saving videos in HDR/HDR10+/Dolby Vision
The best Android Screen Recording Apps
AZ Screen Recorder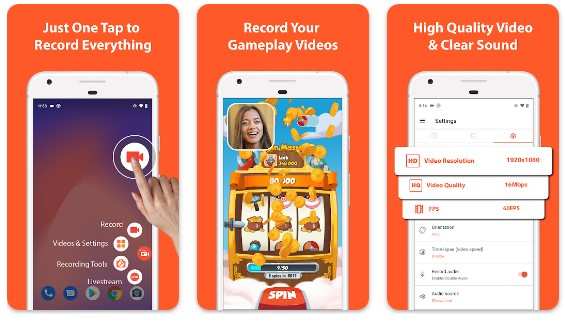 Free to Download (Include in-app purchases)
AZ Screen Recorder is a top-tier screen recorder for Android and some even consider this recorder as the industry leader. It is not only portable and simple to use but also comes with professional-level features.
The overlay button is one of AZ Screen Recorder's unique features. It doesn't obstruct the material being recorded. This makes it perfect for gamers and content creators who want to add a front-facing camera for commentary or live streaming. Additionally, it features a tiny built-in video editor that enables users to easily clip and modify recordings.
AZ Screen Recorder doesn't require any root access on the device where it is running. Moreover, there are no watermarks, and doesn't place time restrictions on recordings. Its unique mix of capabilities makes it one of the most widely used screen recording applications on the market.
EyeZy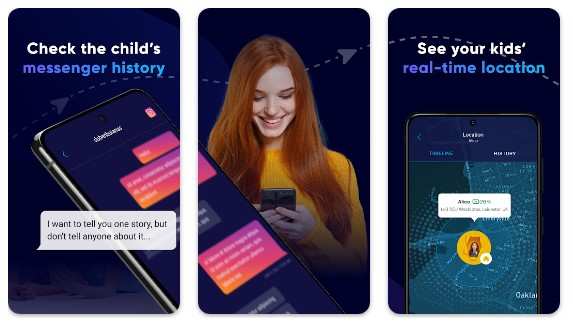 $38.39 per month (no free version)
EyeZy is one of the top privacy screen recording applications for Android users. It caters to users with low to high-level technical knowledge. The straightforward and user-friendly interface of EyeZy makes it an easy choice for many.
EyeZy's focus is on security and privacy as they are its most appealing features. High-resolution recording and motion detection recording are also possible with this Android recorder. In addition, it also has the option to top the record automatically after a certain amount of time. What's really amazing is that EyeZy doesn't need root access, making it simple for anyone to download and begin recording.
EyeZy's main selling point is its special capacity to covertly watch Snapchat conversations. EyeZy has a stealth mode function that keeps it undetectable while tracking and recording Snapchat activity. By basically turning EyeZy into a concealed screen recorder without an icon, this function ensures the privacy of your actions.
Screen Recorder – No Ads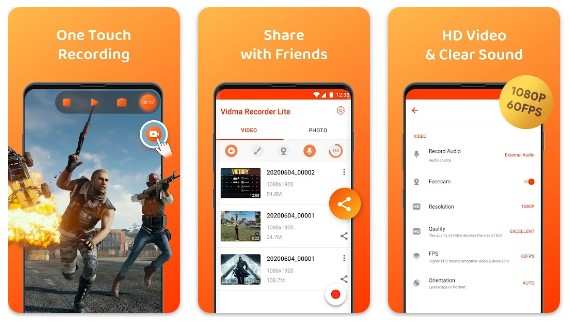 Free to download
Screen Recorder – No Ads provides a clear and uncomplicated option for Android device screen recording. Due to its ease of use and lack of invasive advertisements, this app has grown in popularity quickly.
Screen Recorder – No Ads has an intuitive user interface that enables users to start recording with a single click. After that, they can manage their recording and recording options via a widget bar. The app has built-in audio recording capabilities and enables high-definition recording at a maximum frame rate of 60 fps. When necessary, users can also switch to the microphone.
This app is unique when it comes to customizing your recordings with logos, photos, text, and even a face cam. Additionally, the app comes with useful features like a Video Trimmer and a Notes Maker. The finest feature makes it one of the best screen recording applications for Android and it is completely free.
InShot Screen Recorder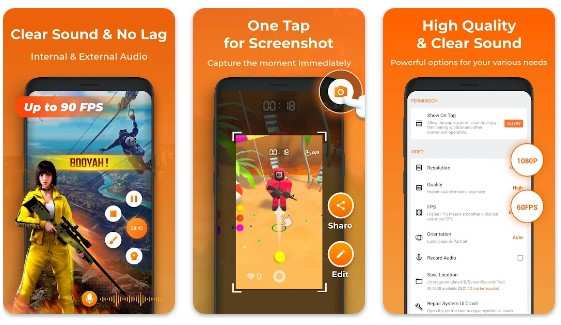 Free to download (Including in-app purchases)
InShot Screen Recorder is a great screen recording app for Android users. This app has a variety of functions, including making teaching films and recording the best moments in your gaming sessions.
You can record your screens without adding watermarks so you do not have to compromise with watermarks on your videos. InShot also has internal audio recording and a simple video editor to improve the recorded footage.
This app is available for free but has a subscription service that gives additional pro features to its users. Its ability to enhance Android's default screen recorder with extra features is one standout feature. Users will have a wide range of tools at their disposal to produce high-quality recordings thanks to this enhanced benefit.
Link To Windows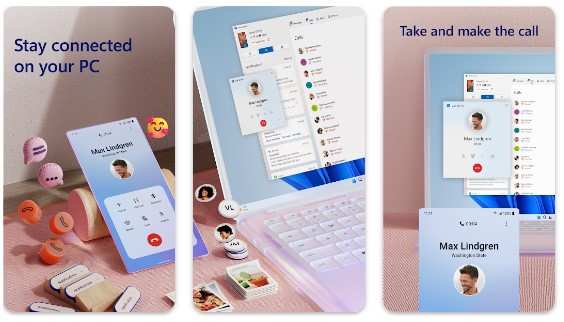 Free to download
Link To Windows is different from any app listed above in terms of how it works. It is a native Windows PC application that can also be installed on Android smartphones.
For Screen recording, you can use screen mirroring along with many other features. Other features of "Link To Windows" include text messaging, gallery access, and phone call management directly from your PC.
Link to Windows' ability to mirror the screen of your Android phone on your PC is its standout feature. As a result, you won't need any additional screen recording software to capture the Android screen from your PC. It may not be the most beautiful option, but it works really well.
Conclusion
You have access to a wide variety of screen recording apps in 2023 that don't need root access. From AZ Screen Recorder to Link To Windows, there is one suitable screen recorder app for everyone. These top five screen recording applications make it simpler than ever to record and share the screen of your Android device. No matter what your requirements or preferences may be, you will be pleased to use these apps.