More and more often we hear about some frauds on the Internet, and reputable casinos such as blocklisted online casinos by SlotsUp keep an eye on their blacklist. This effect appears because of the rapid development of the Internet. It has quietly permeated all aspects of our lives. I think we could unanimously agree that the Internet has simplified many things, be it shopping, banking, investing, entertainment and more. And we seem to have followed this change quite admirably. But the criminals have, too. Stalking, fooling and deceiving someone in real life is a concept from the past. Today, it is on the Internet that most crimes, called cybercrime, are committed. This is also confirmed by the following statistics.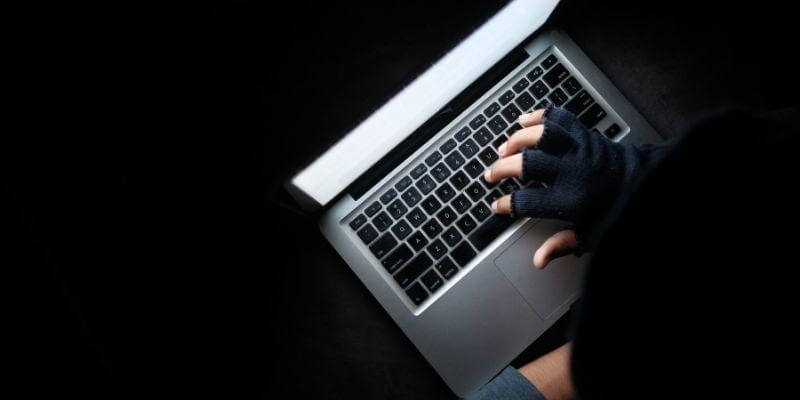 In 2022, there was an estimated $8 trillion in damages from cybercrime around the world. Which were distributed as follows:
| Type of damage | Percentage losses |
| --- | --- |
| Disruption of simple infrastructure | 39 |
| Disruption of business processes | 34 |
| Data destruction or spoofing | 34 |
| Information leakage | 17 |
| Payments to fraudsters | 16 |
| Other types of fraud | 9 |
Phishing is the most common threat faced by ordinary users. But in addition to phishing, there are other dangers. These include investment fraud, fake accounts, identity theft, online shopping fraud, lottery cheats, hacking, etc.
Phishing/Spoofing
Phishing comes from the English word "Fishing". It is a way of eliciting sensitive information from people on the Internet. Phishing websites use illegal techniques, such as mimicking the appearance of a website, to trick users into avoiding detection. Learn more about it at https://en.wikipedia.org/wiki/Phishing.
A phishing website pretends to be a legitimate institution or legal entity in order to get people to reveal their confidential information, such as:
credit card details;
bank details;
personal data.
This information, in turn, is sold on the black market at a high price. What's more, research shows that most phishing attempts are made via email. So, if you have also received a trustworthy email urging you to take immediate action, there is a good chance that this email will redirect you to a malicious phishing website.
Investment Fraud
The popularity of the Internet can be attributed to its ubiquitous nature and the fact that it is a cost-effective medium. On top of that, the convenience that the Internet provides makes it more desirable. Without a doubt, investors have been attracted to look for investments on the Internet. As soon as entrepreneurs switched to the web, they were immediately followed by scammers. They use a variety of methods to deceive investors. From loud and false promises of potential returns to extra benefits to attract more clients, they have tried everything.
Harmful Software
Another common form of online fraud is a malware attack. The word "Malware", as it is called in English, is short for malware, which is basically files/programs that are potentially harmful to a computer or website. These attacks are quite brutal and in most cases can result in a serious loss of business and reputation for webmasters.
Malware can be introduced either by exploiting a vulnerability in a website or by cleverly circumventing its security system. Some of the common ways of malware introduction by a hacker are SQLi, JavaScript implementation, malicious code enforcement etc. Malware can also be distributed under the disguise of hacked versions of genuine software. More information is available at https://www.britannica.com/technology/malware.
Credit Card Hacks
One way hackers accomplish this is by replacing the original form with a phishing form that collects the customer's credit card information and sells it on the black market. In other cases, the payment method is manipulated. As a result, the payment from the buyer does not reach the seller, but is credited to the hacker due to intermediate manipulation. This can be a real headache for e-commerce. Usually such a hack is not discovered quickly, as the seller is only kept in the dark until someone informs him about the fake payment.
False Account
False account is a form of fraud where abusers make up non-existent reasons in order to charge you money. These reasons may seem legitimate because they are aimed at customers with relevant needs, choices, etc. An example would be a license renewal request sent to people with vehicles. They may even ask for the victim's personal information and financial documents, which can then be used for personal identity stealing.
Identity Theft
People are not shy about sharing their personal information online. All of this information can be used maliciously, from small details and personal details such as birthdays, anniversaries and address, to larger identifiable things such as driving licenses, voter cards, citizen identification numbers, etc.
How to Protect Yourself on the Internet
Cyberspace can be a cruel place if you are not careful enough. Nevertheless, here are some of the best practices you can use to have a safer online experience by staying protected from scams and their illegal ways:
be a more private person on the Internet;
change your passwords often;
update your software regularly;
be wary of unsolicited emails/messages.
As computers and related devices such as smartphones become more common, criminals are increasingly using them. Computer fraud can involve perpetuating widespread types of fraud using electronic tools, such as impersonating someone to steal money or data, or taking advantage of digital tools to promote deals that are too good to be true. Nevertheless, by following simple rules you can keep yourself as safe as possible.