In today's digital world, people have started using Cryptocurrencies to make their online transactions. Bitcoin and many other digital currencies are getting more popular. To make your Cryptocurrencies trading easier, there's a reliable platform called Paybis for you. Let's get the details about this crypto-exchange platform now!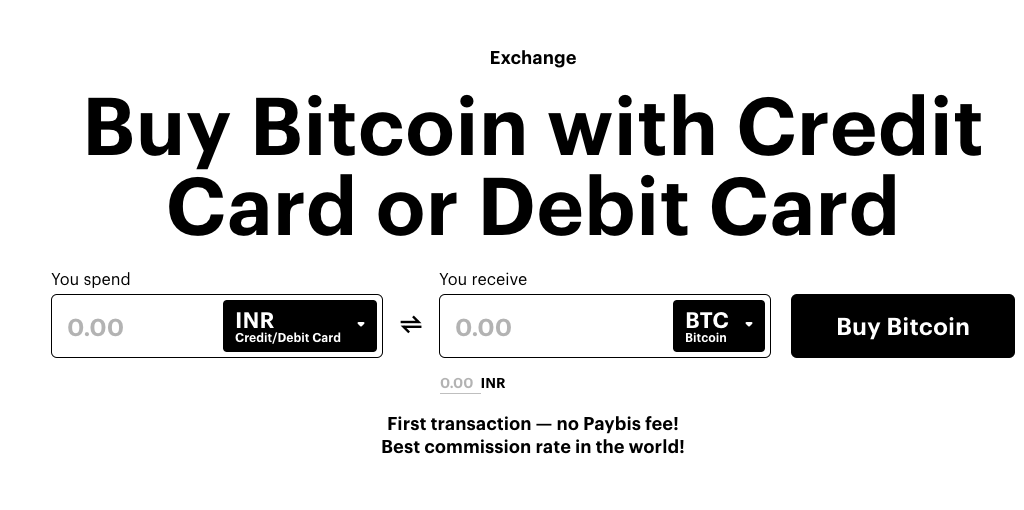 What is Paybis.com?
Paybis.com has been in the market since 2014. It has gained a massive fan following across the globe with its reliable user-interface. The platform has received good ratings from the users. Today, Paybis.com has become the most trustworthy Cryptocurrency exchange platform.
The platform aims to earn trust from its users by providing a smooth and faster exchange service. It's a great platform for professional traders who trade with Cryptocurrencies.
Today, the company is working with over 30,000. It's a UK registered company doing legal business in the Crypto field. With easy access to all the cryptocurrencies and real-time updates, Paybis is the most favorite platform for traders.
What are the Services offered by Paybis?
The platform works as an intermediate to help you buy and sell Cryptocurrencies with ease. To get started with this platform, you have to first sign up for a new account. After registering an account, you can start purchasing Cryptocurrencies from the given option.
While registering a new account, you will have to upload your legal documents i.e. the KYC. Legal validation is required to get started with this platform.
You can start buying Bitcoins or any other Cryptocurrencies right from the homepage. You can select your currency to buy Bitcoins from dropbox. The automated system will convert the money entered by you into the selected Cryptocurrency. After confirming it, select the Buy Bitcoin button to proceed further.
Besides this, you can easily get to know about the current rates of the popular Cryptocurrencies from the drop-down menu given on the homepage. You will also see their performances so you can easily decide whether you are trading in the right currency or not.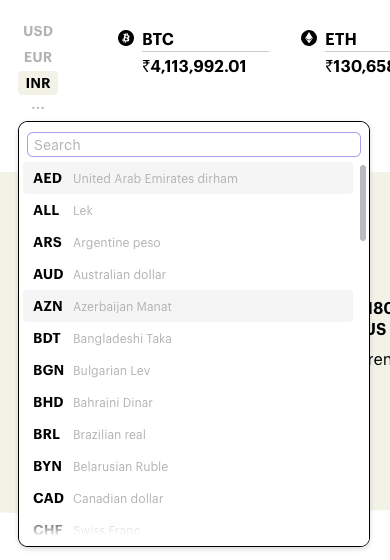 As soon as you click the Buy Bitcoin button, you will be taken to the Wallet page. Select the Wallet type, and then review your payment. At last, complete the payment using Credit Card or Debit card. You will get real-time updates on the menu bar so there will no worry.
The service is quite user-friendly as you will not face any type of difficulties while using it. Its clear user interface and easy purchase options make it the best Cryptocurrency platform in the world.
Paybis Supports the Following Cryptocurrencies
Paybis offers a number of choices to buy and sell Cryptocurrencies. It's a great platform to start your trading. The list of its supported digital currencies are given below:
Bitcoin
Bitcoin Cash
Litecoin
Ethereum
Binance Coin
XRP
NEO
Tron
Steller
Ripple
Paybis.com: Key Features
Intuitive User-Interface
Paybis.com is designed for all types of users and traders who can buy and sell different types of Cryptocurrencies with no hassle. Anyone can easily start using this platform for quick trading of Cryptocurrencies.
The platform takes care of your privacy and data with industry-standard security. Your data will be safe and there will be no security breach.
Paybis runs under the government's policy and for that reason, you will be asked to validate your identity by uploading KYC documents.
Huge Number of Currencies
The platform supports over 47 different types of digital currencies to start your trading with. You can easily choose the currency from the drop-down menu and click the buy button to buy the Currency.
Registered traders can use this platform for trading from anywhere in the world.
The company provides 24/7 customer care service to all registered users. You can get quick assistance from professionals to resolve your queries and get quick help.
The platform offers a range of payment gateways to buy your Cryptos. You can choose from Credit Card, Debit Card, Bank Transfer, Crypto-Exchanges, etc.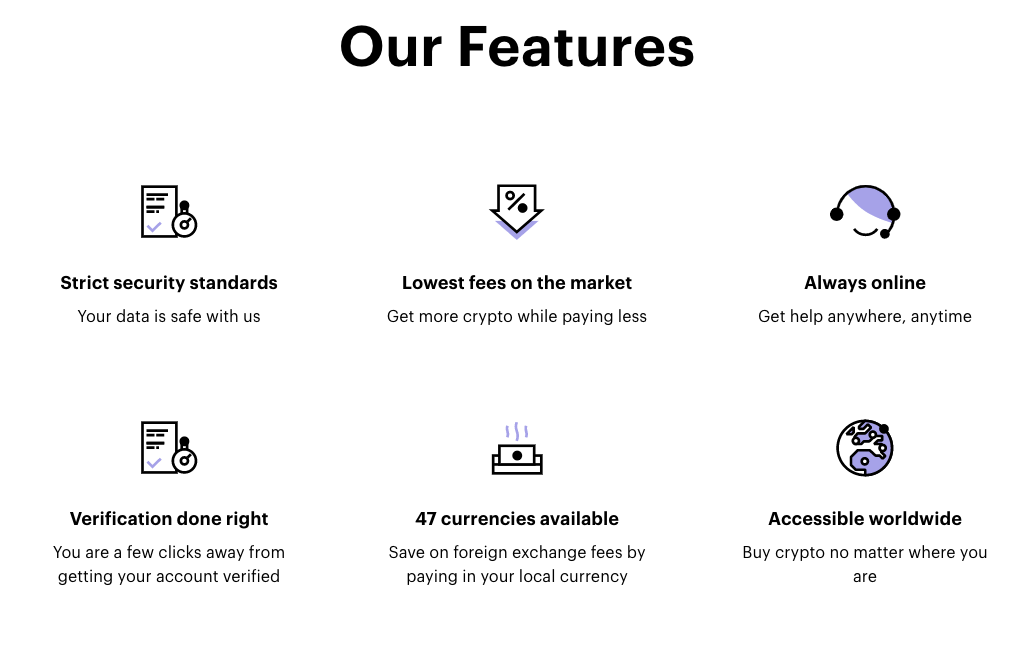 Paybis Pricing:
If we talk about the pricing, you will be asked to pay fees based on the payment method that you select from the given options. Paybis charges a $10 minimum fee for small transactions or 4.5% for large transactions. So, for transactions up to ~225 USD they charge 10 USD, while for the larger
transactions the fee is 4.5%.
To get the deals at cheap rates, we would advise you to go with the SEPA Euro transfers as it would charge only 3.99% fees on your transactions. You can find more information about the Fees from their homepage.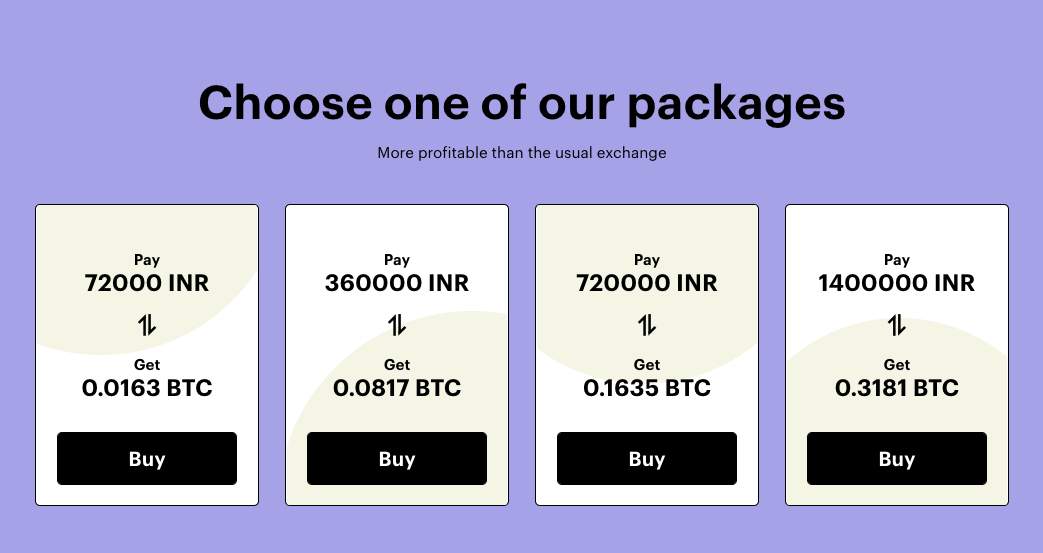 Conclusion:
Paybis is a UK registered company and has been doing its business since 2014 with over 30,000 active traders. The platform is highly reliable for all types of traders as it is legit and gives you a user-friendly interface to make quick trading.
It's a worldwide platform that lets you trade from any country you want. It's a simple, faster, and way better Cryptocurrency exchange platform than others.