The infancy of cryptocurrencies has come and gone, and it's more mainstream now than ever before. With the rise of the popularity of Ethereum and Bitcoin, people from all walks of life are talking about it and using these cryptocurrencies in their everyday lives. It has led to the adoption of cryptocurrencies in many industries, and the gambling industry is no exception.
The gambling industry is slowly incorporating cryptocurrencies into its plans when discussing the future. Users or players have already begun seeing the fruits of these entities merging through the various platforms that now accept cryptocurrencies as a payment method. This article will look deeper into how cryptocurrencies influence the gambling industry and what it means for players and people in the gambling industry.
Online casinos and cryptocurrencies
As we mentioned earlier, online casinos accept cryptocurrencies as a valid form of payment. Besides the popular cryptocurrency  Bitcoin (BTC), you can also use Dogecoin (DOGE), Bitcoin Cash (BCH), Ethereum (ETH), and Litecoin (LTC) as payment options. 
When using a crypto casino, you have to choose your preferred cryptocurrency, provide your crypto wallet address, and type in the amount you want to play. The great thing about this is that payments are made instantaneously, and you can start playing your favourite casino game right away.
Besides the immediate payments, cryptocurrencies are also benefiting players in other ways, which we will look at below: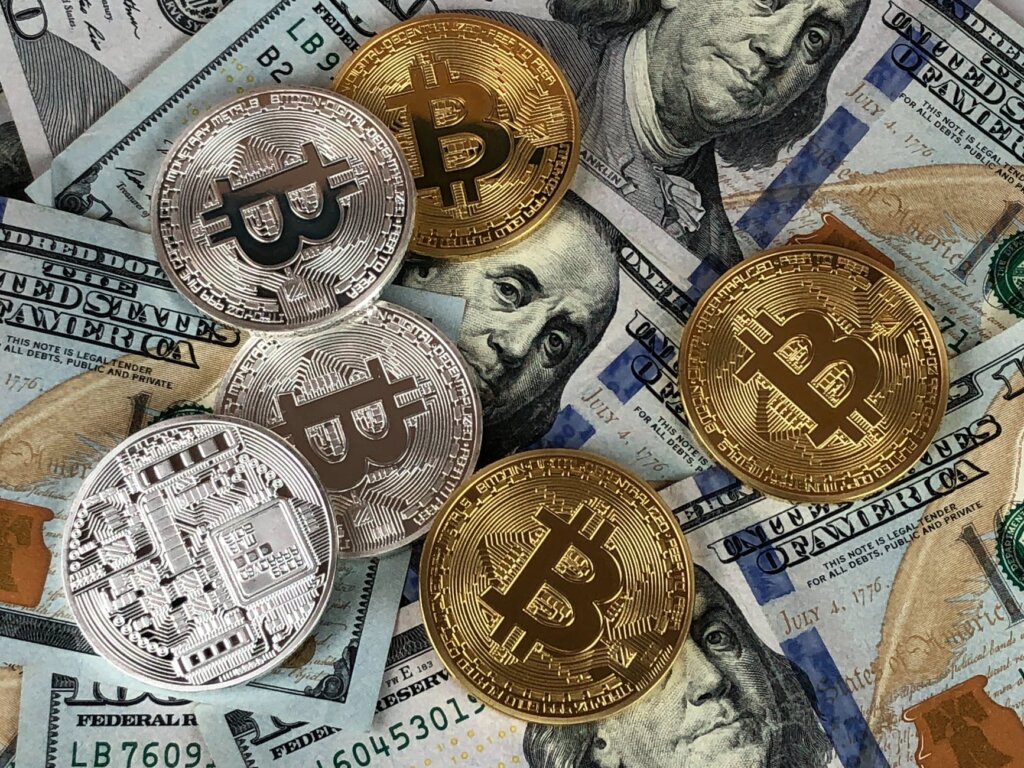 Users have better privacy
In traditional banking, players had to share their personal banking information. It is not the case with cryptocurrency transactions that are pseudonymous. You should note that crypto transactions aren't fully anonymous, but they don't link your data components with your identity. It gives online casino players a secure way to fund their accounts.
Speedy withdrawals and payouts
Usually, withdrawals and payments were slow, requiring swift codes and lengthy banking details. However, when using cryptocurrency as your payment or withdrawal method.
Cuts down on transaction cost
By using cryptocurrencies as a payment method, you will find that you save on banking fees because digital currencies are decentralized and don't have a middle man governing the transactions. It takes out the standard transaction fees you incurred if you were using a traditional bank.
Transparent casino games
Online casinos that run on blockchain use cryptography (the technology that runs Bitcoin), and this enables them to offer fair game outcomes on games like baccarat, online slots and Russian roulette. Cryptography works as a mechanism that lets operators use a verifiable yet straightforward input shared before and after the match for transparency.
 The gambling industry has employed celebs to promote their business
It has become commonplace to see celebrities endorsing crypto/casinos. The gambling advertisement expenditure has reached unprecedented heights in the last few years. Many celebrities are cashing in on this opportunity, like The King of Afro Pop, Tekno Miles. It has become very lucrative for superstars to join bitcoin casinos as they get brand exposure while also getting paid. It is a win for both parties involved. The opportunities that come with cryptocurrencies joining the gambling industry are vast, and it's an exciting time if you are interested in either of these two industries.
Conclusion
Many people feel that cryptocurrency is here to stay, and its influence on the gambling industry will only grow stronger as time goes on. It is believed that other online casinos are set to follow suit as they realize what benefits cryptocurrencies could have to their bottom line. As for the players, cryptocurrencies will allow for a safer and more private way to gamble and cut the cost of banking charges. It's a win-win situation for everyone involved.