Organizations are now opting for technology to run their businesses efficiently. Corporations are using advanced technology at all organizational levels, such as BODs, upper management, lower management, etc.
That is why the use of management software tools, also known as board portal software, has gained popularity in recent times. Board management software provides a collaborative and secured platform for the trustees and board members to operate and communicate efficiently.
What is a virtual boardroom?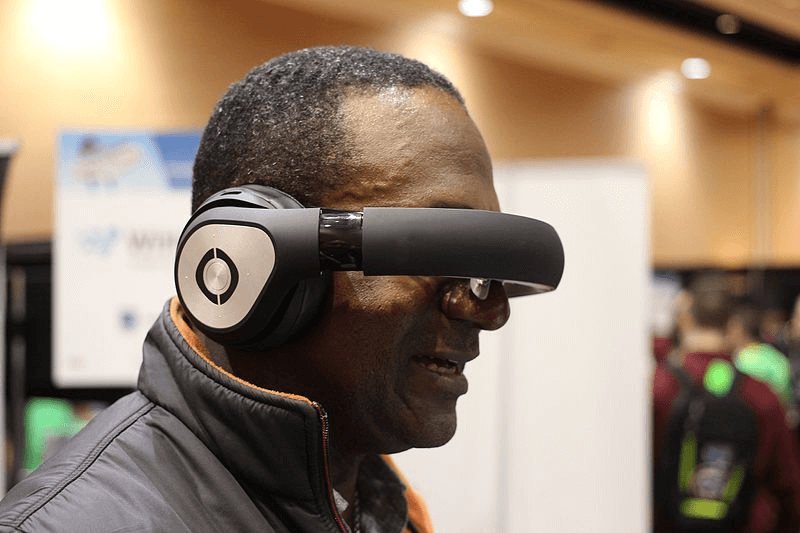 Virtual boardroom is a web-based board portal that allows the board members and administrators to share an important and confidential piece of information with members who can then access, interpret, and navigate essential documents electronically.
Also, board meeting software not only improves board collaboration and board governance but simplifies fiduciary. The board portal has a gamut of useful instruments from convenient search tools to secure board meeting management, efficient board document management, and whatnot. Board software provides a centralized, controlled space to manage it all!
What can educational organizations do with board software?
Is a board portal really worth an investment for colleges and universities? The short answer is yes, it is.
College boards have so much to take care of, from the unavailability of student loans to the management of complex issues varying from high healthcare costs to academic cheatings.
A board meeting app can provide educational organizations with a secure platform to collaborate and work towards educational goals in an effective yet impactful manner.
Benefits that educational institutes can derive from board portal software
Here's a list of some of the advantages that school and universities board of directors can derive from a portal:
Good governance
Good governance is essential in every industry, be it educational organizations or corporate entities. Governance exercised by the educational institutions provides strategic direction that makes sure educational objectives and goals are achieved via efficient allocations of resources and accountability.
Educational boards are confronted with a lot of concerns at any given time, and they need to take prompt and effective decisions in order to compete with the vast evolution in the tech field. Thus, board portal software comes to the rescue because it allows them to conduct paperless meetings. It has the ability to build and store essential documents and save them from the hassle of preparing and delivering traditional meeting papers to team members and board directors.
So, opting for a digital board portal helps educational organizations focus on better decision-making which again benefits the welfare of educators.
Document management
The benefits of the virtual boardroom are both fast and impactful as it is used to assist all aspects of board management — from prepping to binding to delivering board books to secured web-portal for communicating and sharing information across all members of the board so the professionals can plan, make decisions on time, and stay organized.
Moreover, the collaboration is smooth and effortless – allowing the organization to meet legal compliance and putting everything in a single platform that saves the organization from the hassle of back-and-forth emails and other channels, including social media apps and text messages.
Engagement
Board portal software lets you have seamless collaboration. Yes, with this digital cloud-based portal, you can bring the whole team together from around the world. Arranging meetings isn't just time-consuming but costs hundreds of dollars, particularly when there is so much going around and the pandemic, of course. The virtual boardroom is indeed a blessing in disguise.
A good board portal doesn't just have messaging functionalities but other premium features that allow the members to upload files, keep track of tasks, and access documents. By utilizing such features, the educational board members can engage with the team members remotely yet provocatively.
Transparency
Educational institutions have a varied and wide set of stakeholders. The teachers, students, parents, employees, administrators, and the community as a whole all are involved.
Stakeholders can demand some piece of information from the board of the institution, and board portal software makes sure that data is both retrievable and available to the stakeholders anytime they wish to navigate and access. Thus, information stored on the board portal can be shared, is tamper-proof and fully traceable.
Security
Perhaps one of the obvious advantages of the board portal is security. Yes, educational institutions at times have to deal with highly confidential information, be it related to students or financial issues.
Paper documents and emails are not secure to disseminate information to other board members as they not only put the reputation of the institution at risk but involve financial risk as well.
That's where board meeting software comes in very handy. Board portals make a great alternative to emails for effective board member communication as only authentic members have access.
Improved administration
The biggest plus of using board portals is that everything is documented, so you don't have to recall or jot down whatever is discussed in the meeting. A virtual boardroom also saves time and money on administration costs because you don't have to print anything.
Also, with virtual space for meetings, the institution can cut down on paper by whooping 100,000 pages a month — which again is great for the environment.
Final words
Universities and colleges are continuously dealing with an ever-growing list of responsibilities. Getting everything on the board can be a daunting task. So how to go about it?
Board portal software can be a game-changer! Yes, the right portal empowers educators with the technology they need to make informed decisions timely and achieve their strategic goals. It allows them to do the job and to do it right.