In this digital world, we see too many technological innovations taking place across the world. The lives of human beings move around different technologies. The way the digital world has evolved in recent days has many more surprises ahead. One of the key innovations of this century is the technology called Blockchain. It is more relevant to the Finance technology world. More precisely, it is popular in bitcoin and similar digital currency circles. Cryptocurrency is the new trend in the digital world. Bitcoin remains the oldest form of digital currency globally, and it has evolved this domain a lot. We now hear the traditional banking system is trying to include the component of digital currency. This post will discuss this terminology and understand how it adds value to the traditional system. Meanwhile, you should explore to better understand bitcoin .
Understanding Crypto Banking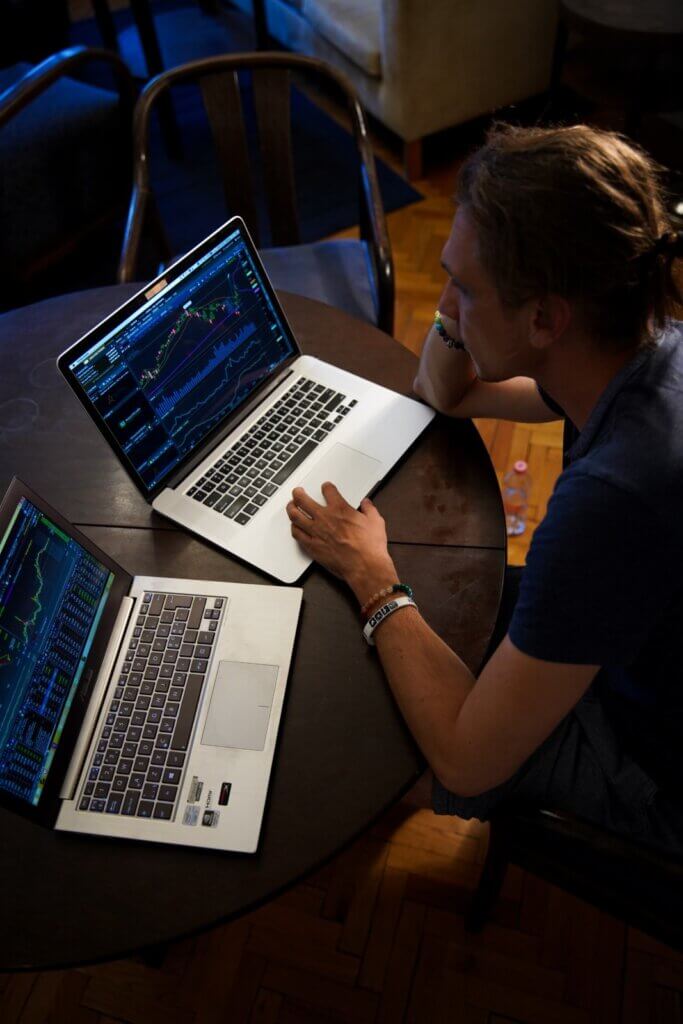 As a process, crypto banking is a process that involves the flow of digital currency in the market. It can work in different types of transactions. As institutions, we see crypto-based banks as banking or financial institutes responsible for carrying out various money-related activities. These include the withdrawal and deposit of money and lending and borrowing of money carried out in different markets. In plain language, digital bans act like platforms, which further helps crypto holders store and exchange different digital assets that further employ different daily payments. One of the critical aspects of digital banking is digital currency wallets. These hold the digital currency and virtual assents for completing the processes about digital banking. It helps in carrying out things like money transfers, deposits, and savings.
Crypto Banking Benefits
Both digital currency and blockchain technology helps in benefitting the banking second in different ways. These offer too many benefits, which is adding up more and more banks to implement it. The modern system has too many benefits when we compare it with the traditional and old banking systems. How about checking the benefits as under:
Reduced costs for different banking and financial procedures
Crypto banks work with the help of blockchain technology. Hence it has more security elements than the traditional ones.
Good quality of data with simple retrieving choices
Crypto banking deals with digital currencies; hence it keeps issues like fraudulence and hacking at the bay
Instant and straightforward error handling and understanding
The working of Crypto Bank
In several reliable cryptocurrency-based applications, one can find two types of wallets. These include the custodial and non-custodial. A majority of consumers consider the latter as it offers comprehensive control over the different assets. The flow of the banking process goes the usual way. If you are willing to carry out any transaction, they should offer a private key, which you, the consumer, have gained after the registration process. It is like a PIN code, as we see in any conventional banking product. One may not find any third-party involvement in it that further reduces high-end interest rates. If you are carrying out a transaction without third-party involvement, it further reduces the higher interests.
If you find the transaction taking place like a Cryptocurrency, the consumer involved must share it like a public key to start the transaction. It is called a transactional workflow of any digital currency banking. Several other banking procedures would transact in digital currency-based banking. For example, you may not need any middleman to carry out this process for services like loans. Thus lending and borrowing of digital currency come out at any point in time. It comes in different ways, including ideas like property and bonds.
The future of crypto banking is bright. Both digital currency and blockchain technology remain safe and secured choices that offer innovations and digital currency executions in the coming future. In the digital economy, one can see a clear-cut adaptation of this concept. It offers too many opportunities for the players' presence in the financial market. They can work with ease, added efficiency, and quicker, which is impossible with traditional systems. In this way, you can see that cryptocurrency-based banking has more benefits than traditional ones, making everyone consider it.