Businesses of all sizes are taking advantage of cloud technology. Whether you're migrating your data from in-house storage or are already using the cloud, how do you know if you're leveraging the strategic benefits of public cloud technology? 
If you aren't sure if you're taking full advantage of cloud technology, here's a look at the common benefits and how you can use them to improve your business operations.
The Public vs Private Cloud
Some organizations may already be using cloud technology. You can choose to use the public or private cloud. Some businesses may use both technologies. However, what's the difference between them, and can you get the same benefits?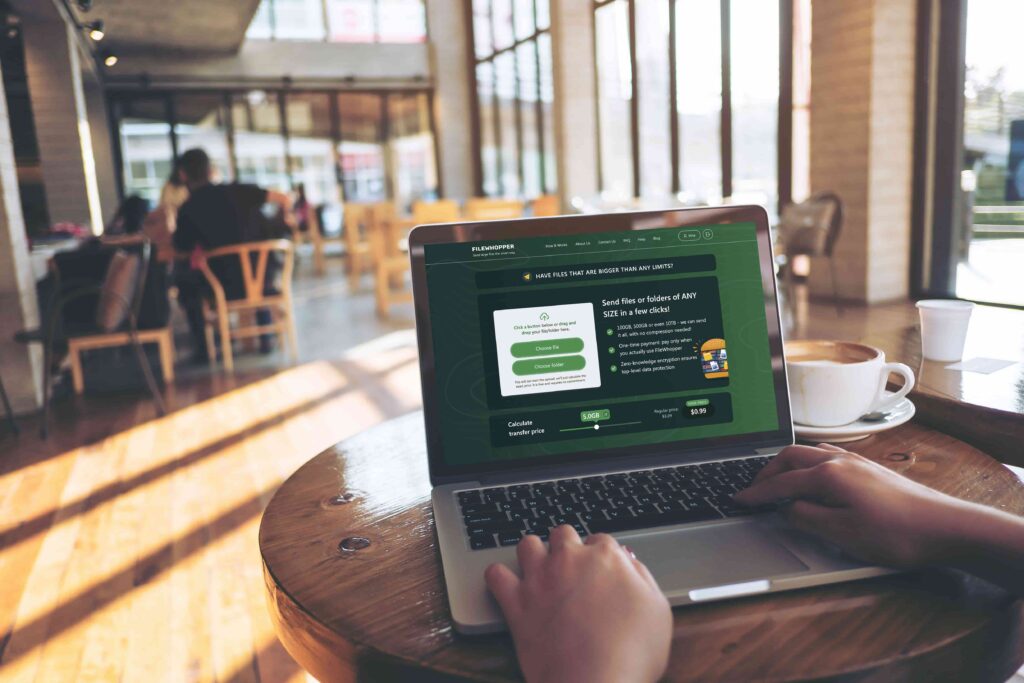 The primary difference between the public and private cloud is who controls and maintains the infrastructure. Businesses using private cloud technology are responsible for all operating and maintenance aspects. You also need the infrastructure and a robust IT department.
The public cloud is operated and maintained by the service provider, meaning you do not need to supply the necessary infrastructure. For most businesses, the public cloud provides significant savings, which also applies to organizations with smaller or non-existent IT departments.
Benefits of the Public Cloud
Now that you understand the difference between private and public cloud technology, it's time to take a look at some of the benefits. After all, you can't leverage the benefits if you don't know what they are.
Optimize Operational Costs
To store, manage, and access large volumes of data, you need a lot of equipment and resources, and the costs associated will quickly add up, and this is before factoring in employee costs. You'll also need an IT department to set up the cloud, administer it, and keep it running smoothly.
Suddenly, you're paying for additional power, and don't forget the cooling units for the data processors. Cables are another expense, and then there are costs associated with maintenance and periodic upgrades. 
Did you know that not only do public cloud providers take care of these expenses, but some offer pay-as-you-go models? This way, you only pay for services you need and use.
Easy to Set Up
Your IT personnel will thank you for not making them set up a private cloud. Instead of starting from scratch, the public cloud is ready to start storing your data. After categorizing your data and setting up the controls, all that's left is to migrate the information to the cloud. That's it.
And best of all? The cloud is scalable. You can migrate small or large amounts of data with ease.
Go Global without Stress
Expanding your organization often means doing business overseas. You may be bringing in new vendors or customers from around the world. This is an exciting time for any company, but it can also create a lot of stress, which is exactly when you can leverage the benefits of cloud technology.
With just a few clicks of your mouse or keyboard, you can go global with your business. Public cloud providers have the resources in place to easily expand your business into the global marketplace.
Innovation Possibilities
Did you know the public cloud can help with business innovation? The service provider has the flexibility, resources, and security necessary for businesses to create mobile apps, create machine learning protocols, and even analyze new frameworks.
With this support, you can easily take your business to new levels. For example, with mobile apps, you can reach a broader audience.
Boost Data Security
Data security is paramount at all times, regardless of your specific industry. There are strict laws and regulations regarding how private data is stored, managed, and accessed. Failure to meet compliance standards can result in hefty fines and penalties. 
Oh, and don't forget about the hit to your brand's reputation. Allowing a data security breach can result in consumers losing trust in your brand, which is never good for your company's bottom line, and your brand may never fully recover.
While you should have security protocols in place in your company, the public cloud takes it a step further. The service provider uses frameworks that include data encryption, constant infrastructure monitoring, and multi-factor authentication to ensure all security protocols are observed, even ones like PCI-DSS and HIPAA.
Minimize Risk and Maximize Uptime
No technology is perfect, and failures of all kinds can happen, even in the cloud. However, public cloud technology minimizes this risk so you can maximize the uptime. Instead of relying on a single server, the public cloud uses several at various locations. This way, if one server goes down, the others are still functioning.
If you have a project deadline quickly approaching, you don't have time to wait for a server to come back online. With the public cloud, you aren't going to have this issue. Your projects are completed on time with minimal stress.
Maintenance Free
Keeping current with the latest hardware and software updates is time-consuming and frustrating. Instead of running your business, you're waiting for the latest update to install.
With the public cloud, this isn't your problem. The service provider takes care of the updates. They also ensure the technology is always functioning optimally.
Not Everything is a Good Fit for the Public Cloud
You may be a little disappointed to learn not all workloads are a good fit for the public cloud. The public cloud is scalable, but it isn't always customizable. Some workloads you may want to limit to a private cloud can include the following:
Workloads requiring high levels of customization. Creating and/or replacing custom configurations are not always possible in the public cloud.

Some operations need to meet specific requirements for industry compliance, which may not translate into a public cloud.

Older or legacy applications may not be configured to run in the cloud.
If stringent security compliance standards are an industry requirement, it's often best to keep this data out of the cloud.
Using the Cloud to Your Advantage
There are plenty of benefits associated with leveraging the public cloud and related solutions to your organization's advantage. However, not all types of data belong on the public cloud. 
Paying attention to industry security standards and avoiding migrating older applications can help you leverage the various benefits. In doing so, you're best setting yourself up for success when using cloud-based solutions.