Decades ago, the Internet of Things was a futuristic idea that had nothing to do with real life. In the context of modern times, IoT devices mean incredible chances for many aspects of life. Moreover, they have become ubiquitous, and the demand for Internet of Things application development continues to grow.
Growing IoT market: what are the reasons?
Specialists report the consistent growth of the Internet of Things market over the recent years. Thus, enterprises spent $158 billion on IoT globally in 2021, which is a 22% growth from the year 2020 (as per IoT Analytics). Companies spent almost equal amounts of money on IoT services and hardware, and a bit less — on IoT software. IoT security remains the smallest expense item, though the situation may soon change due to the enormous number of cyber threats that IoT systems are exposed to.
There are some crucial factors stimulating the IoT market upsurge.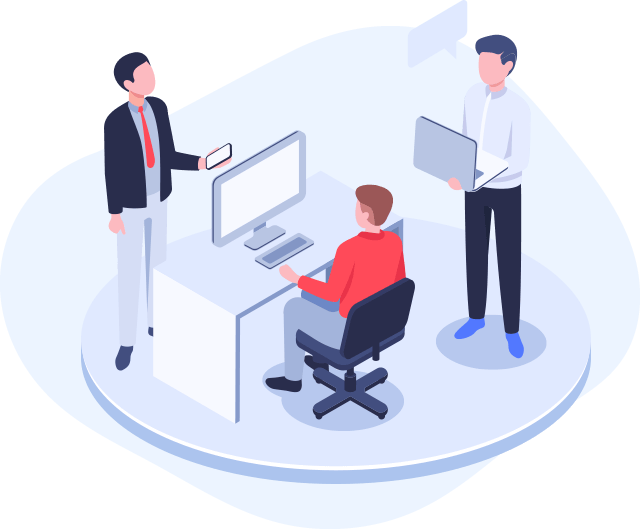 Tech advancements
The high pace of IoT development is now possible due to significant breakthroughs in the underlying tech areas: cloud computing, connectivity, and AI.
Cloud computing has become the driving force behind IoT development because the leading cloud vendors such as AWS or Google tailor their products to the Internet of Things. They offer cloud communication services for IoT, or digital twins that are highly beneficial for industrial IoT solutions.
Connectivity is the basic component of IoT systems. It allows devices to transfer data to each other and the central data processing platform. Previously, poor or limited connectivity capabilities prevented companies from developing and implementing complicated IoT products. Today, connectivity options have matured enough to support complex systems of connected devices and ensure their stable operation. These are 5G, LPWAN, Wi-Fi 6, and other powerful connectivity options.
Artificial intelligence takes the Internet of Things to a new level: smart software tools integrated into hardware devices can perform real-time data analysis, thus helping the company's management with decision-making. Predictive maintenance is a popular use case of AI and IoT integration. It is widely implemented in manufacturing industries and results in better machinery operation, reduced downtime and repair costs.
So, the current Internet of Things evolution is possible largely due to the advancement of related technologies. They open up new horizons to companies and simplify the IoT implementation.
COVID-19 impacts
The COVID-19 pandemic has made its adjustments to the normal routine of the world community, and life will not be the same again. Indeed, many IoT solutions have been implemented to stop the spread of coronavirus:
Remote temperature measurement systems
Medical devices to monitor patient health conditions in real time
Monitoring systems to trace people in certain areas (schools, office buildings) and detect those who contacted with a person tested positively
Air quality monitoring systems
Contactless payment solutions
Contactless delivery services
Smart analytics systems to analyze collected data and make forecasts
It's highly possible that there will be outbreaks of new diseases in the future. Therefor, such IoT solutions will not lose their relevance.
The above-mentioned factors prove that investments into IoT development services will continue to increase.
Environmental issues
We live in hard times when climate changes have become alarming for the future of humankind and the entire planet. Global companies, governments of various countries and activist groups work together to take measures to reduce carbon emissions and eliminate the negative impact of other human activities on the climate.
IoT solutions play a direct role in achieving this goal. For example, sensors and devices are used to:
measure carbon emissions in vehicles, plants and factories
monitor the operation of renewable energy systems
monitor weather conditions and warn about abnormalities
track endangered animal species, thus helping protect them from extinction.
Moreover, IoT devices are integral parts of electric vehicles (EV), the usage of which is increasing, contributing to the reduction of fossil fuel consumption.
IoT development challenges
Despite the stable industry growth, the Internet of Things providers have to deal with a range of difficulties.
Cybersecurity incidents
Billions of devices connected to the internet automatically become vulnerable, to varying degrees, to hacking attacks. Therefore, cybersecurity remains a sensitive issue for all IoT providers and consumers. It's incredible, but a single breach in the security system may cost a company millions of dollars in loss and damaged reputation. Due to cyberattacks, companies often have to halt production or pay penalties to clients for their critical data leakage.
On the other hand, the rising number of IoT crimes provides the continuous workload for companies that offer cybersecurity services and makes them search for new, more efficient solution. This is the driving force behind the industry as well.
Shortage of skilled employees
IoT implementation and digital transformation in general are challenging for many companies, as it's typically hard to hire the team of skilled specialists who know how to work with systems and maintain them. Employees with enough knowledge and experience should be well-paid; others need additional training, which means financial and time investments. Meanwhile, the skill gap is increasing with the growing number of job ads related to Internet of Things.
Shortage of semiconductor chips
Another significant challenge is the shortage of the basic elements for IoT devices — semiconductor chips. The crisis was triggered by the pandemic, when both automakers and chip producers had to pause their production. Then, supply chains were disrupted, and IoT providers had to wait longer for the required hardware elements. Meanwhile, the demand for electronics was surging as millions of people switched to remote work and education.
The crisis doesn't seem to be over in the near future because of the number of geopolitical factors adding fuel to the fire.
Wider IoT applications
Despite all the obstacles, IoT solutions penetrate more and more areas, affecting the life of enterprises and private consumers.
People use wearable devices to do sports and monitor health conditions.
Smart cities are created to save energy, monitor the environment and prevent accidents.
The logistics industry relies on GPS tracking to control and optimize transportation.
In agriculture, smart systems help farmers with planting and harvesting.
IoT asset tracking systems allow you to manage practically any objects, including vehicles, animals, pets, personnel, etc.
The role of Internet of Things in the modern world can't be overrated. Smart devices are becoming the new normal, and we should be ready for new exciting applications of this technology.