Mac systems are well-secured compared to Windows Operating Systems. However, many Mac users have complained regarding the malware attacks on their systems. If we talk about the last year, hundreds of Mac users have seen adware and malware attacks which make them search for a reliable Antivirus software. If you've been looking for an ideal and lightweight yet fast Antivirus for Mac system,
Following list will help you choosing the suitable Antivirus for your Mac system
#1. Bitdefender Virus Scanner for Mac
This is a lightweight and free Malware protection software for Mac systems. This anti-virus tool is available for Mac and Windows systems. This tool comes with a simple and straightforward user interface.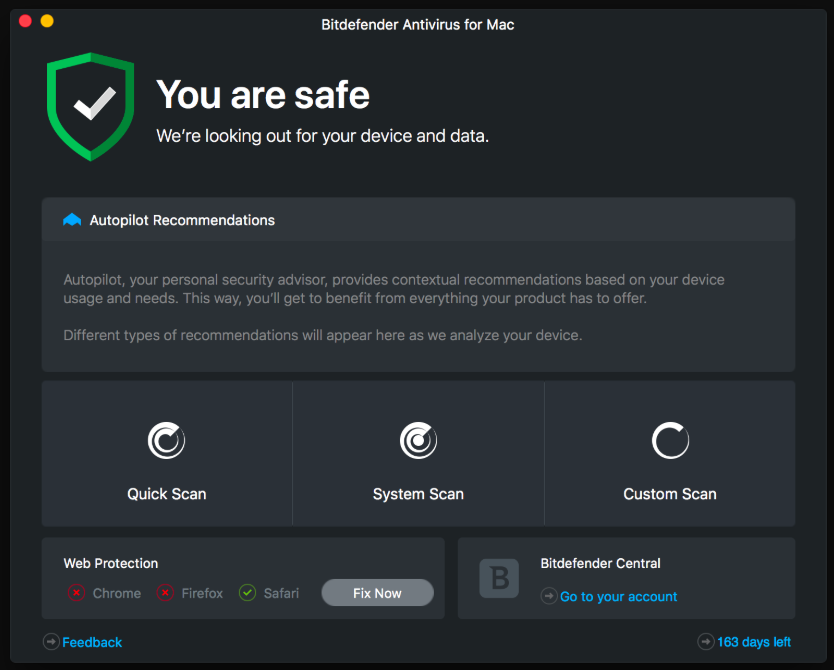 This scanner has security alert feature which alerts you with all the latest updates. The scanner keeps you up to date. The software has four buttons which lets you scan for four different locations of your system. It works effectively and scans hundreds of files in just a few minutes of time.
Apparently, Bitdefender Virus Scanner tool serves the most basic interface which lets you scan your files neatly. The tool updates the issues every hour with proper notification.
Hourly updates automatically
Easy to use interface
Straightforward Security Status
Four buttons for scanning
Download Bitdefender : https://www.bitdefender.com/solutions/virus-scanner-for-mac.html?
#2. Avast Security
Avast is undoubtedly the best and most popular Antivirus software which is widely available for Windows and Mac systems. Avast Security for Mac is available for Mac with two different versions, free version and Pro version. Pro version has a few advanced features compare to the free version.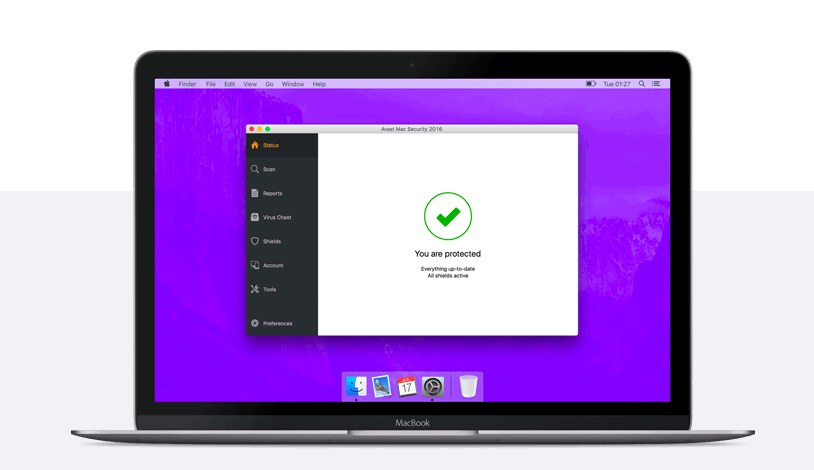 Avast Antivirus' Pro version offers protection against ransomware and other dangerous viruses which can damage your entire Mac system. The Pro version alerts you when your Wi-Fi network is interrupted.
Real-time Protection against Malware attacks
Automatically detects network vulnerabilities
Blocks down access to harmful websites
Download Avast Security : https://www.avast.com/en-gb/free-mac-security?
#3. Avira Antivirus
Avira Antivirus is known by each PC user. It is the most downloaded software on the web which is now available for Mac systems as well. Avira comes with easy to use interface. It's a lightweight software which offers full protection to your Mac system from dangerous viruses.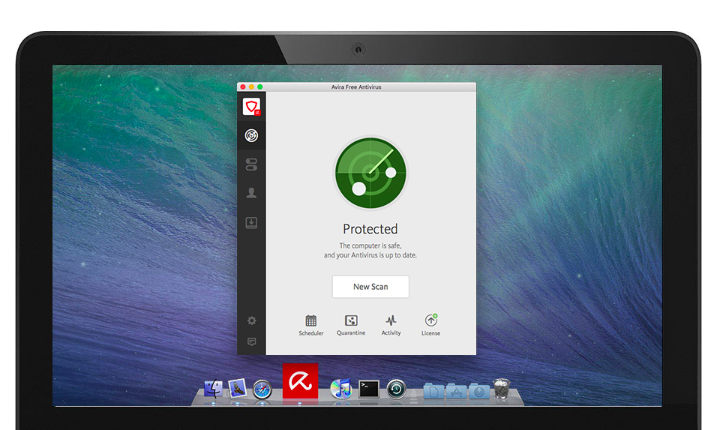 Avira's Antivirus Software is purely designed to protect your system from Malwares. The aim behind this software is to keep your system malware-free. The tool comes with a number of easy to use options which help you to protect your system. The software is available with free version and Pro version. You can go for the testing with its Free version. Once you are satisfied with it, you can go for the Pro version which will get you a few extra features.
Real-time protection against Malware attacks
Offer complete protections to your Mac system
Detects web threats and other harmful files automatically
Simple and elegant interface
Download Avira Antivirus : https://www.avira.com/en/free-antivirus-mac
#4. Sophos Home
Sophos Home is an effective Antivirus Software which is available for Mac systems. This free software offers more features compare to other free antivirus tools.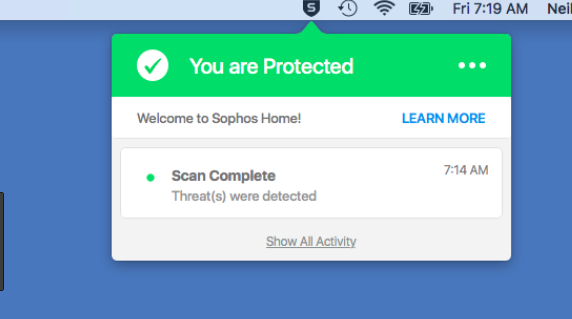 The tool scans for defective files and other malware threats in real-time. The tool protects against known malware, viruses, trojans, worms, bots etc. It also protects your system against ransomware. This software also allows you to control the content for your children. They can only access the websites which you allow.
This tool comes with remote management which lets you manage and protects multiple devices. It also protects your microphone and monitors access to your webcam.
Supports Parental Web filtering
Real-time scanning for files
Detects known viruses and malicious files automatically
Remote management with multiple devices
Keeps your webcam and microphone access protected
Download Sophos Home : https://home.sophos.com/free-mac-antivirus
#5. Malwarebytes
If you've been looking for a quick, fast and lightweight antivirus software for your Mac system, then Malwarebytes for Mac is here. Mac edition of this Antivirus tool is simple and effective which protects your system against malicious files and other web threats.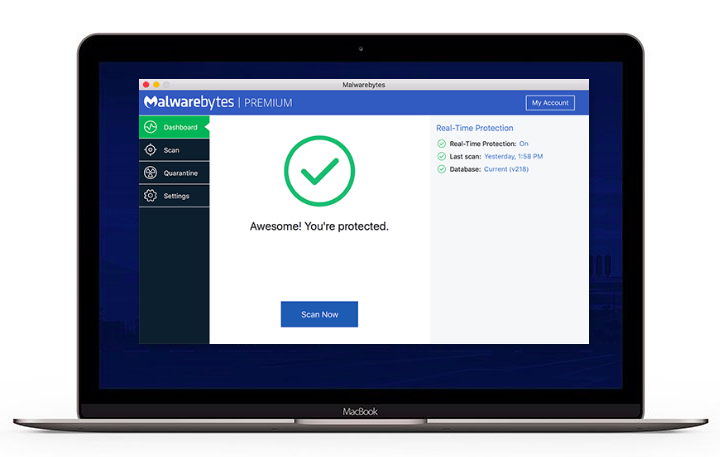 Lightweight installation makes it faster than other Antivirus tools. It scans your system in just 15 seconds. This Antivirus tool has two versions, free trial version and a Premium version. You can use the trial version with its features for 30 days. After that, you can go with the premium edition.
Quick, lightweight and faster Tool for Mac
Scans the system quickly
Protects all online threats and alerts you for malicious files
Removes unwanted programs
Alerts you for Adware
Download Malwarebytes : https://www.malwarebytes.com/mac/