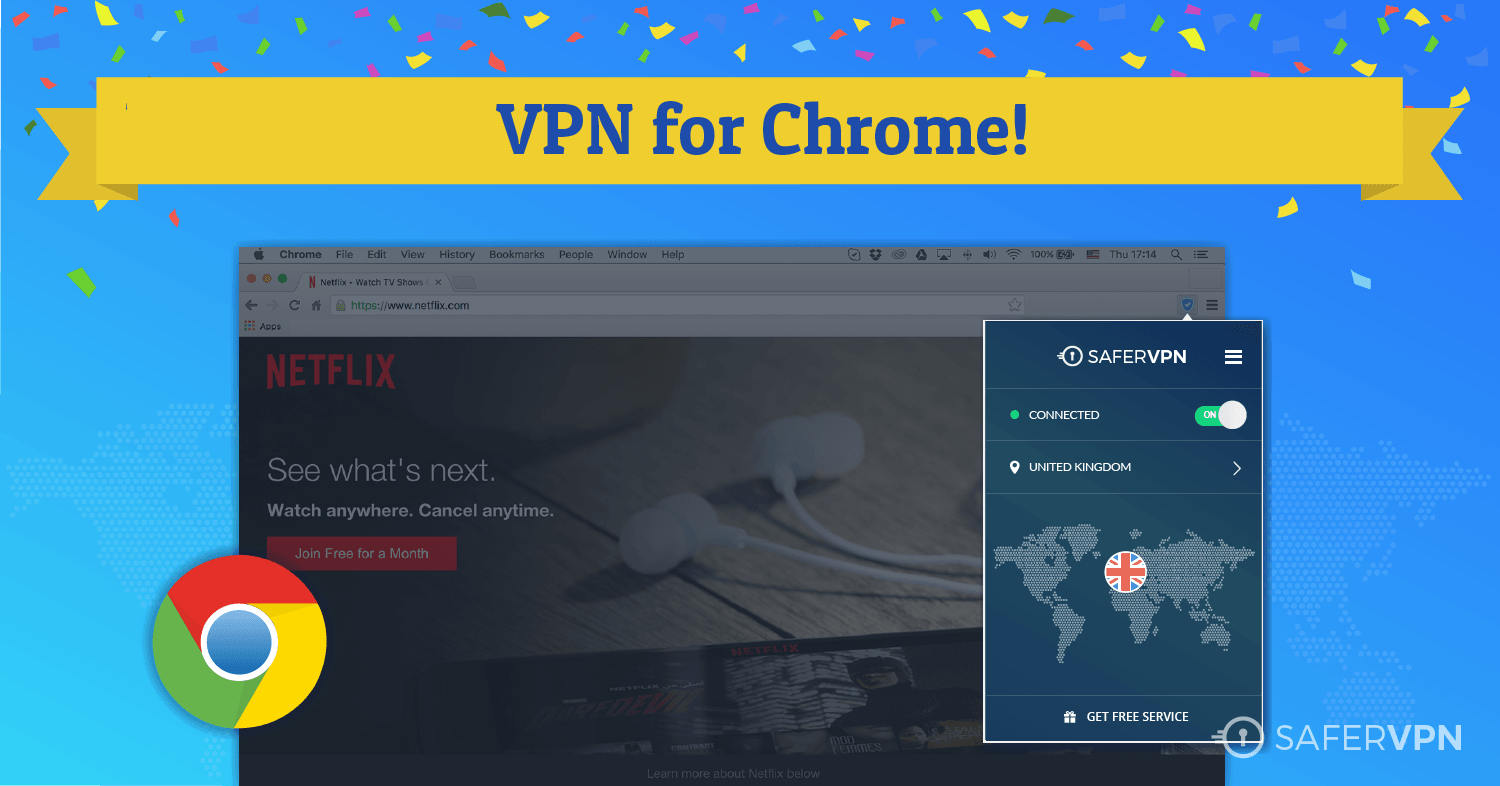 Welcome back folks, we are here with another blog post in this blog post we are going to share best 5 Free VPN Extension for Google Chrome currently running on Windows 10. First of all, let us discuss about VPN. What is VPN? Well, it stands for Virtual Private Network it allows users to access blocked websites in their country . However the use of this technology is not limited up to this and there are many more features of it like encryption of data to ensure privacy etc and to know more about it please refer to our earlier posts in the blog. For now let us discuss about best VPN Google Chrome Extension for Windows 10.
Here is a list of VPN extension for Chrome running in Windows 10 or 8.1 have a look into it: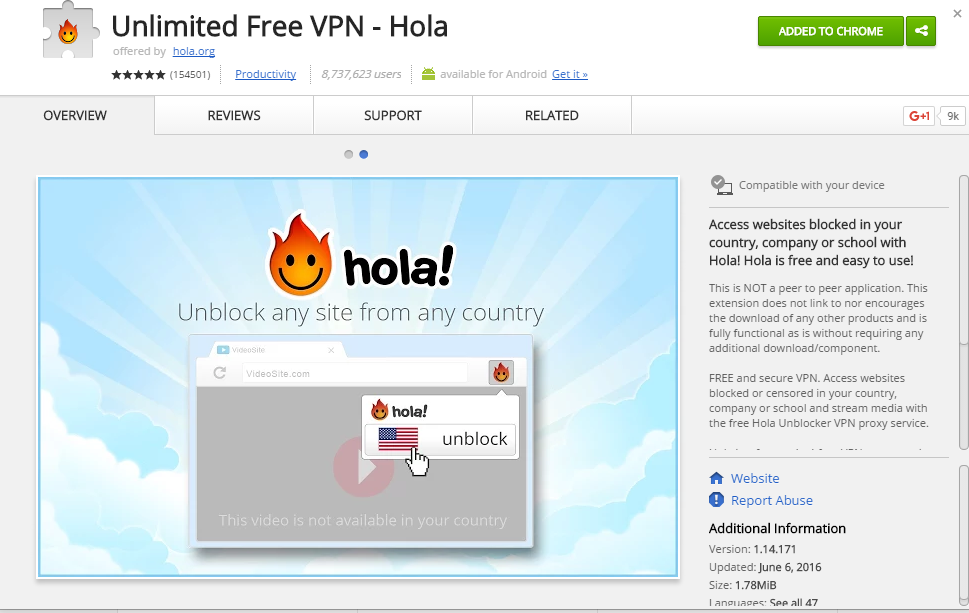 This is an easy to use and install the Virtual Private Network chrome extension which allows users to access blocked websites. It is a free and super fast service that provides proxy from 50 plus countries. Here are some snaps which we took have a look.
Pros
1)It is easy to use it.
2) It is also available in Free Version.
3) Covers proxy from 50 plus countries which is very impressive.
4) We didn't face any issues regarding speed.
5) Supports most of the platforms.
Cons
The main and the only drawback of this extension is that it does not provide data security. No encryption of data. Which is quite risky for a person looking for data security and integrity.
2) Browsec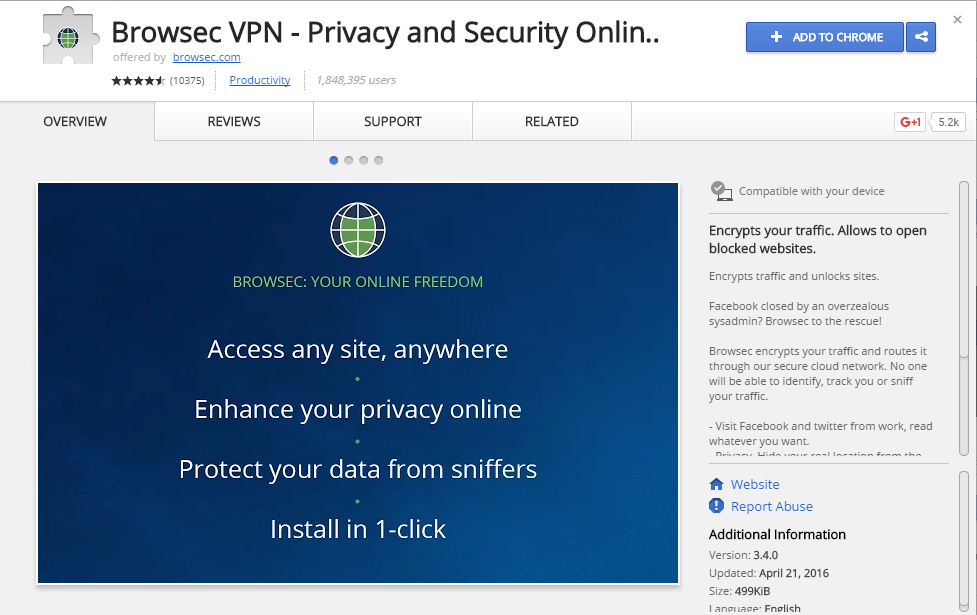 Easy to use Virtual Private Network extension which protects your identity and allows you to access blocked websites in a secure manner that is it supports data encryption to ensure privacy of the user. It provides high speed streaming experience to its users no buffering on blocked sites. Here are some pros and cons list.
Pros
1) No drop in speed. No buffering.
2) Full security of the user.
Cons
1) According to some users it slows down their System. (We didn't notice it).
2) It provides access to most of the site. Most of the sites, not all sites.
3) ZenMate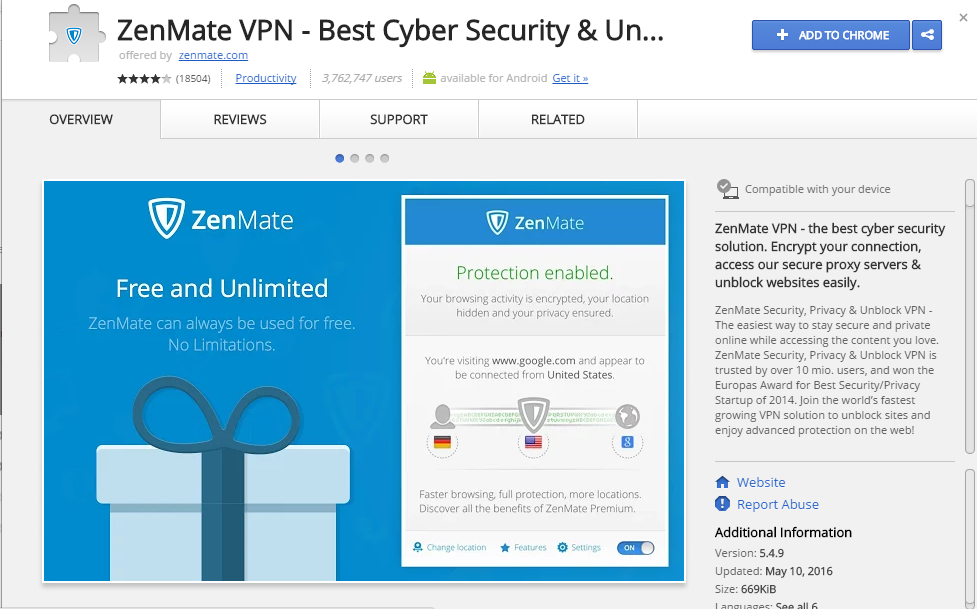 Zenmate is one of the most famous extensions available in the market to access the blocked content. It is also a free service that provides free service that encrypts user connection to provide free, full anonymous and secure connections to users. Also they have android and Firefox apps to protect your privacy.
Pros
1) Speed is Ok, no speed drop is noticed.
2) Provides secure connection over insecure connection ie is Data is sent in an encrypted way.
3) Free service.
4) Block Harmful websites.
Cons
1) Does not support all sites.
2) Sometimes we noticed some sudden breakdown in connection.
4) SafeVPN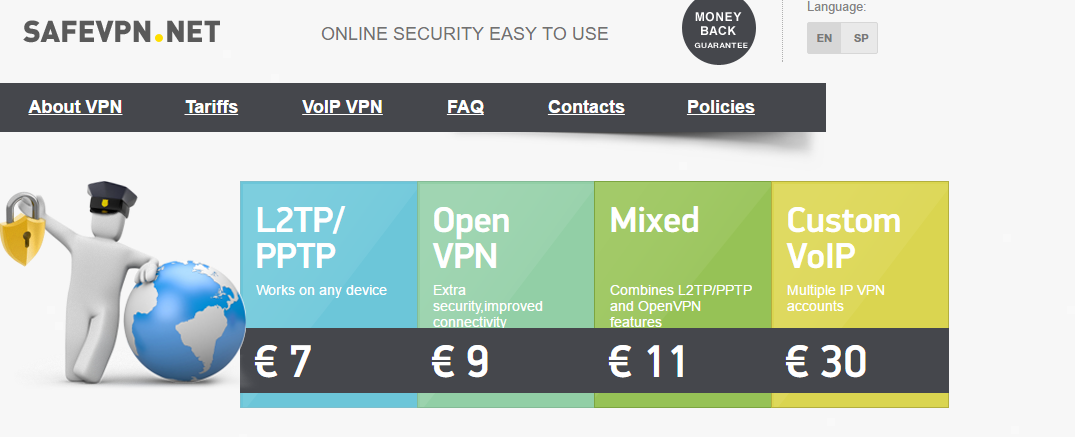 One of the best Virtual Private Network service providers available in the market. It protects user data and privacy and allows them to access any site in the world. Installation is really very simple. To know more, here are some pros of and cons.
Pros
1) No speed drop is noticed by us.
2) Whole Setup is quite easy as compare to other extension.
3) Prices (for premium versions) are all relatively low as compare to other companies.
Cons
No major cons here, but we noticed some error messages while login and while choosing the server location. And one thing I would like to mention that its trial version is also not absolutely free.
5) Gom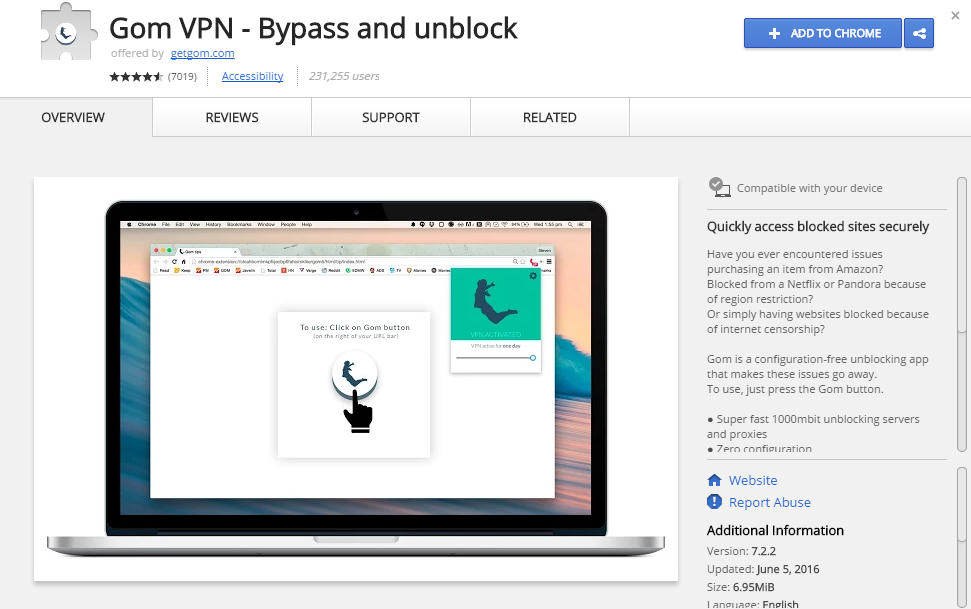 Gom is a good Virtual Private Network provider that allows user to access blocked content at their location in a fully secure way. Installation of the app is quite easy as compare to other services.
Pros
1) Easy to install.
2) There are no issues regarding speed and privacy of the user.
3) It is not so heavy as compare to other similar service providers.
Cons
1) Sometimes we got a connection timeout error.
2) Limited features in trial version.
Final Words
Here we are ending our post about some free VPN extension for Google Chrome running in Windows 10. Hope you like our this post and will try one of the extensions mentioned above Please share your thoughts and experience with us through like, comments and share. Thank you.